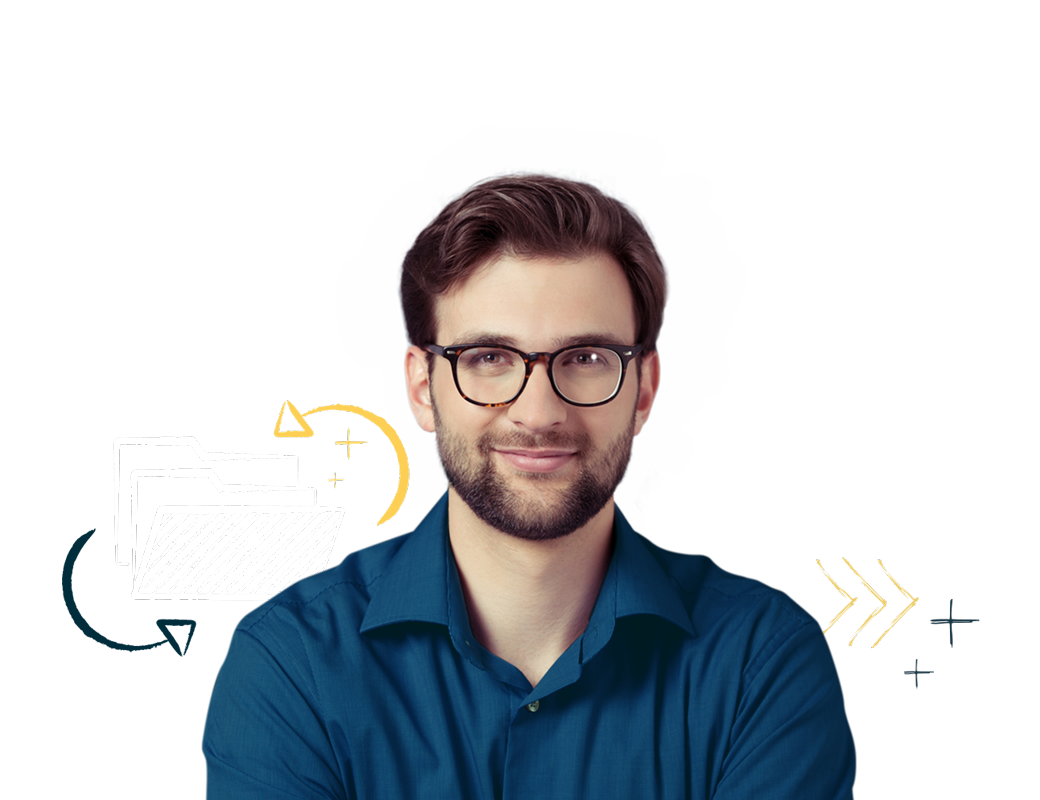 Why? Because everyone hates documenting stuff.
Documentation must become easier and faster. So we created Matterial. Because no one can remember everything. But if you know where it's documented, you don't have to.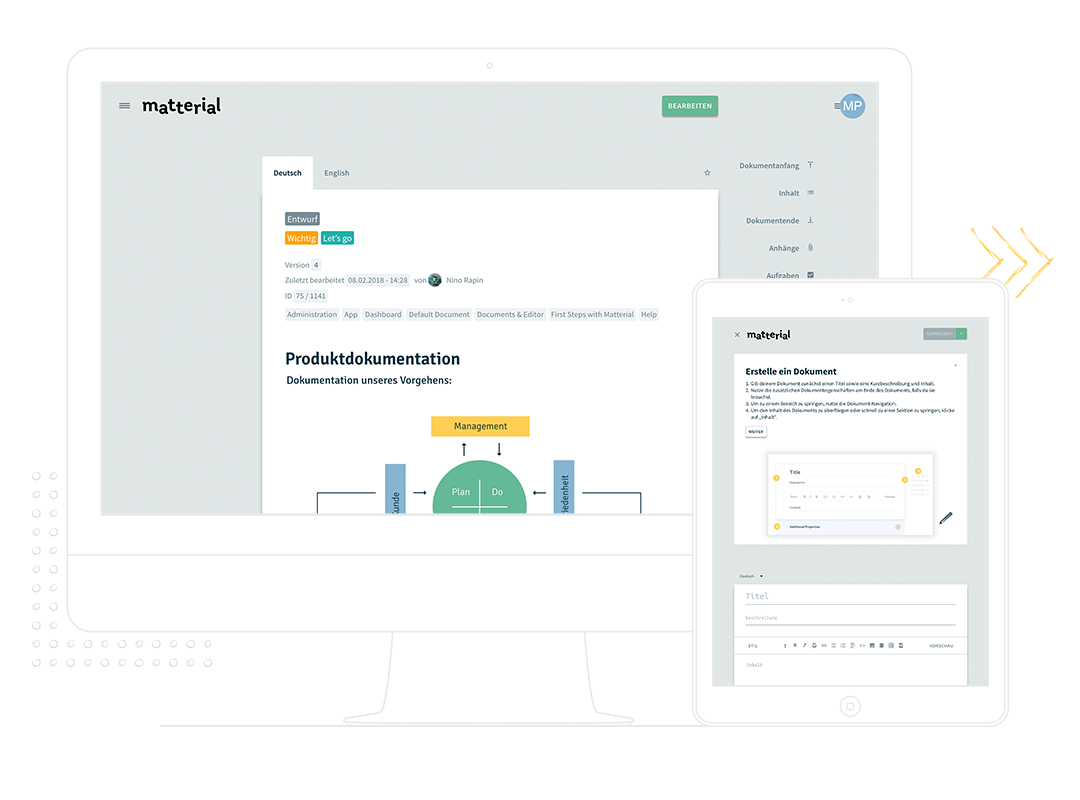 Knowledge management saves the day
Knowledge management and documentation are the backbone of all processes and projects — like a well-organized toolbox of a craftsman: everything is in its place, where it belongs. The toolbox of a company include experience, briefings, documents, data, reports, best practices or learning, and much more.
With a solid documentation process, you can harness the power of a whole team and integrate new team member efficiently.
The advantages of detailed documentation are easily attested:
fewer mistakes
less frustration
increased productivity
boost of self-reliance
saved resources by picking up where others left off
Still, documentation is treated like an orphan in most companies — too little, too careless, too incomplete. The reason is a missing toolbox.
The solution against knowledge loss
Documentation is important. But it's damn hard, too. Until now.
We created a software that thinks differently about knowledge management and documentation: a new, easy-to-use knowledge database — your tidy toolbox. Because complexity usually is the major reason for neglected documentation: it takes too long and is too cumbersome to be part of a normal workday.
Speed, simplicity, completeness
Matterial's focus is on speed in recording and finding information; usability, so everyone instantly knows how it works; and completeness which is fostered by its collaborative nature.
Create new knowledge in a twinkle and it is automatically sorted. Give access rights to the important people and they are notified. A smart search makes folder structures obsolete.
The best thing is: reviews and version management ensure you can be confident that you have the correct, up-to-date version of a file or a document. That's how documentation becomes reliable and efficient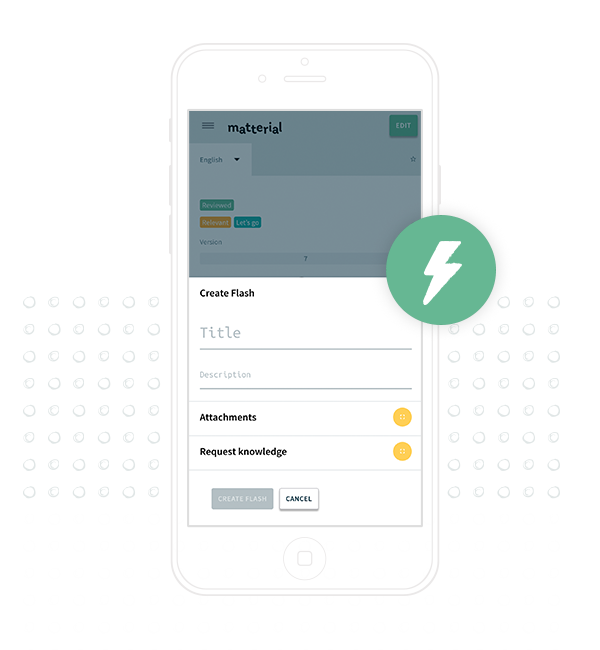 Centralized knowledge management, in your browser
With Matterial, you can record knowledge anytime it comes into your head. No matter if you're at your desk or your private phone.

Lightning-fast search
Stop searching and start finding. Search is a central component of Matterial, and it's blazing fast. Stop losing time having to ask someone.

Collaboration
Together, hard tasks become easy. You work with your whole team on your documentation, because everyone has a valuable thing to share.

Ask for missing knowledge anytime
If a part of your documentation is missing, just request it. With notifications, the right people will be informed what's needed from them, and you'll be notified when the answer is there.

Review it
Everything correct? Nothing missing? Is the documentation still valid? Version management keeps you on track of the newest version, what changed and when.

Multi-language
Everyone should profit from documentation, at best in their own language. With Matterial, you simply have the same document in as many languages as you like.